Before running back to my photo panel I snagged some photos of Sae in her steampunk-ish gear around the back area. Given the costume mobility we ran around the area, getting shots on benches, near construction gear, near the pool and pretty much anywhere else we could, so we ended up with a large chunk of pics. Below you can see the highlights. Thanks to Sae for being willing to go into all-terrain mode, and enjoy the pics.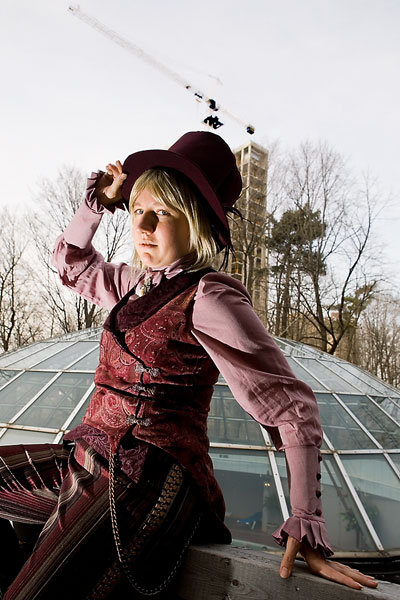 And the latest Steampunk accessory is the... Crane hat!
Okay, we were being silly, that's all...